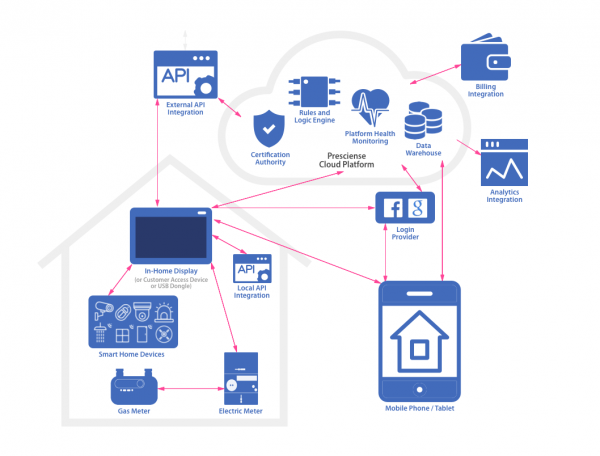 Our cloud-based IoT platform has been designed with performance and cost effectiveness in mind. Security and scalability are integral to the performance and Presciense take advantage of proven authentication, certification and encryption technologies developed for IoT. The cloud services that Presciense use operate on a vast scale and are ideally suited to the demands of modern life. As cloud services such as data warehousing and analytics become increasingly competitive, Presciense ensures that you get the best value platform available on the market. We follow industry best practices in implementing security so that you can inspire and maintain your customers' confidence and trust.
Our cloud-based platform reliably handles and stores relevant data. You and your customers benefit from the insights afforded by its on-the-fly and historic analysis.
Scalable architecture grows as your customers do. Scalability is tested throughout development to 10s of millions of users and billions of events.
Our modular framework evolves with your business needs. Thoroughly tested modules allow new functionalities to be seamlessly added as you develop your connected home offer.
Contact us to discuss how the Presciense IoT platform can enable your company to deliver a reliable IoT solution to your customers.