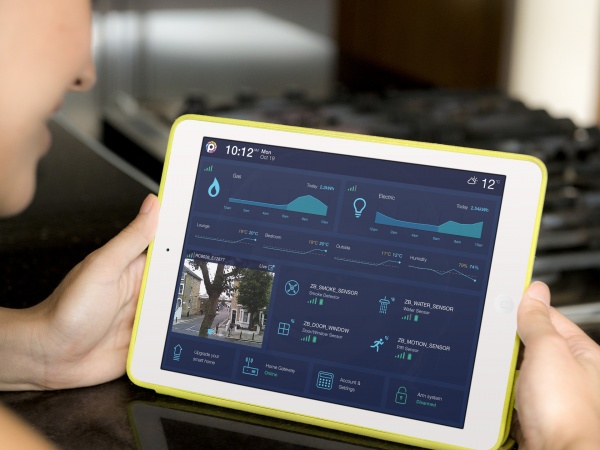 As smartphone and tablet ownership increases and these technologies become ubiquitous parts of everyday life, Presciense builds on users' attachment to their personal mobile devices to deliver reliable and usable smart home interfaces. Users expect to access and manage their smart home technologies – for example, to monitor energy consumption, view activity in the house, adjust heating or lighting, or control router access – from anywhere. The companion mobile apps developed by Presciense meet this demand, but more importantly, they support the integrity and security of the home IoT network. Presciense enhance smart home functionality by making the information supplied by meters, sensors and devices accessible and convenient in one companion app that is fully branded for your company.
Mobile apps enable a more secure, authenticated interaction.
The presence or absence of app-loaded personal devices informs Polaris, Mira or Vega, and feeds back into the smart home system.
Apps are fully branded to ensure the continuity of your customers' experiences.
Mobile apps offer an enormous degree of flexibility. From functionality, such as integration with third party smart home devices, to look and feel, including branding, Presciense will work with you to develop customised mobile apps. Talk to us about how Presciense can realise your company's ambitions to provide your customers with an indispensable smart home mobile app.